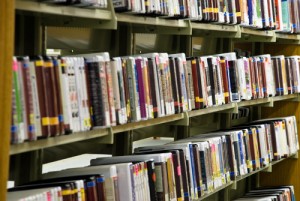 Have a good book to recommend to fellow readers? Found something that made those long hospital stays bearable?  It doesn't have to be a medical book, it could be any subject – books to make you laugh, cry, gripping novels to while away those boring hospital hours, health-related, history etc. etc. If you've enjoyed it, why not recommend it to others?
If you wish to recommend a book, please email Irene at irene.pantziarka@tp53.co.uk. Let us know the title and author and give us a few lines to tell us what made it stand out as a good reader you'd think other visitors to this site might also enjoy.
Tuppence to Cross the Mersey: the classic true story of a Liverpool childhood by Helen Forrester
Paperback; HarperCollins: Recommended by Irene.
A fantastic autobiography of a woman whose upper middle class parents became bankrupt and destitute in 1930 and were forced to move into the slums of Liverpool with their seven children. Helen was the oldest, aged twelve and became responsible for childcare and housework. It's a fascinating look into how people survived incredible deprivations. The story unfolds more like a novel and is never dry and boring.
Catch 22 by Joseph Heller
Paperback: Vintage. Recommended by Pan
This is the sort of book that changes how you think about the world. Or it would if you stopped laughing for a minute. This is one of the funniest novels ever written – and that means funny as in laugh out loud funny. Set in the second world war, this isn't a book about war so much as a book about the ridiculousness of the world we live in. Perfect for those grim moments when you desperately need to switch off with a good old fashioned therapeutic laughing session.
Shantaram by Gregory David Roberts
Paperback: Abacus. Recommended by Zoe B.
This is definitely one of the top 3 books I have ever read. Based on true events in the author's life, (escape from an Australian prison, opening a medical clinic in a Bombay slum, becoming involved with the Indian Mafia, cause fighting in Afghanistan), this book grips you from start to finish. Shantaram is extremely well written, poetic and vividly colourful, entertaining, emotive and immerses you in the author's adventures alongside him. I love this book!
Anatomy of the Spirit by Caroline Myss
Paperback: Bantam . Recommended by Helen Ryder
An inspiring holistic view of life.